Hypnobirthing online course & 10 MP3s: £25 / $35
Hypnobirthing reduces anxiety. The more relaxed and positive you feel, the quicker, more comfortable and calmer your baby's birth is likely to be, however you give birth
¹






"The most comprehensive and best laid out hypnobirthing course I've seen" Nikki Massey, Anglesey

"Alice has one of the best voices I've heard - and I'm very fussy about that!" Jean, Wiltshire

✓ Simple, affordable, effective
✓ Recommended by midwives
✓ Available internationally 24/7
✓ Free guides & £25 / $35 audios
✓ Suitable for all devices inc iPhone
✓ Delivery | Terms | Payment Help

A popular alternative to hypnobirthing classes since 2012...
✓

Digital pack: 10 hypnobirthing audios


✓

Fast and free personal support


✓

Daily affirmations via email


✓

Birth plan templates


✓

Hypnobirthing birth videos


✓

70+ testimonials & birth stories


✓

Birth partner script for pregnancy


✓

Multimedia web guides covering:-
- What is a contraction?
- What is hypnosis?
- How your mind affects your body
- Hypnobirthing breathing
- Hypnobirthing visualisation
- Hypnobirthing affirmations
- Processing fears and anxieties
- Planning your birth environment
- Essential oils and hypnobirthing
"Alice - I loved that your online hypnobirthing course was completely down-to-earth: mostly webpages to read, activities to do when and if we felt like it, and audios to download. Relieved to escape endless video tutorials!" Rebecca Ames, New York

"The affirmations tracks are fantastic and kept everyone who entered our delivery room very calm and chilled out!" Amy, Cardiff
Which hypnobirthing company?

As an approved clinical hypnotherapist, childbirth educator and doula with 13 years of hypnobirthing teaching under my belt, I've observed that the key to success is your own commitment to regular practice. Hypnobirthing theory is easy and can be explored in just a few hours via my
free hypnobirthing guides
~ t
he rest is down to you! My approach is trusted, affordable, straight to the point and
it works
~ you'll be up and running with your practice very quickly. I also visit for face-to-face classes if you prefer, see hypnobirthing classes in Cornwall and beyond
(about Alice)


Feedback from professionals...
"I recommend you to absolutely everyone!"
Jayne Cosgrove, midwife
"The best hypnobirthing teacher I know"
Evony Lynch, midwife
"Your voice! Nothing usually makes me relax but this set me up wonderfully for a pre-nightshift snooze!"
Zoe Nelson, midwife

"The relaxations were brilliant and worth so much more than you're asking people to pay"
Anja Moncrieff, hypnobirthing teacher

Hypnobirthing Online reviews






Amy, Canada
"This was the best thing I did to prepare for my birth! ... It was an incredible experience and I felt so powerful afterwards... Thank you so much Alice for putting together such a lovely course and series of meditations"
Ruby, London
"I just wanted to thank you so much for your support during my pregnancy, it really meant so much to me and helped me more than you know. I plan to spread the word of hypnobirthing, Its such a magical way to bring baby into the world and I can actually say I enjoyed my labour!
I have also had a few people asking me about how labour went and I cant help but saying how much I enjoyed it. They are always taken aback and confused as it seems very rare for someone to have enjoyed it! I am just so glad I birthed my baby this way. I can definitely say that hypno-birthing worked for me, it remove my previous fears and myths about childbirth and allowed me to trust my body to do what is natural"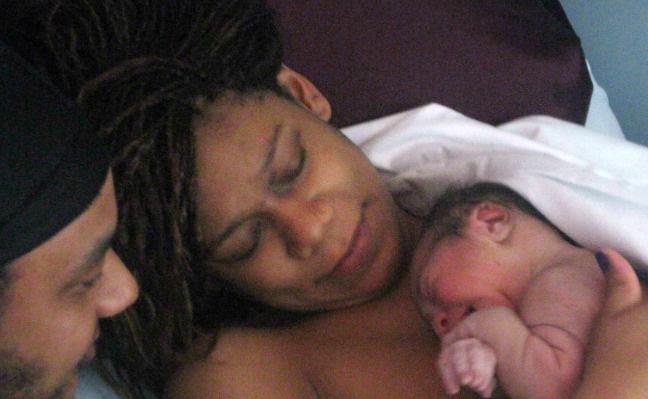 Naomi, Derbyshire
"Practicing Alice's hypnobirthing techniques helped me to stay positive and relaxed... In labour I felt powerful, primal and positive... I had a hugely empowering experience. I would definitely recommend Alice's hypnobirthing course"

Emily, Edinburgh
"Super simple and effective - we didn't want to spend days on an expensive course doing group activities and other irrelevant stuff and took things at our own pace. The music is magical"
Cherlon, Houston
"I loved the course and wish I knew about it earlier in my pregnancy. I started around 34-35 weeks pregnant but it still was a key factor in me meditating and focusing in on my goal to birth my first child naturally. I loved the recordings and empowerment that it instilled in me. I am forever grateful. Your daily affirmations and mp3s were a major help in guiding me.. I appreciate you so much, you are truly amazing!"
Lori, New Jersey
"I was grateful for the cesarean recording once I found out I had to have one. I felt that the course calmed me and prepared me to breathe and get through the whole thing feeling fairly prepared and without a lot of fear"
Ali, Virginia

"Hi Alice, like many others before me I wanted to let you know how successful my birth was using your program. I delivered my beautiful baby boy, 8 pounds 10 ounces (22 inches) completely naturally in 6 hours. It was the most rewarding experience of my life and I felt fully prepared thanks to your course.
Although I didn't play the MP3s during labor, through each contraction I continued to tell myself "relax, release, open", "one step closer to your baby." I did not have any anxieties going into birth and never had one during. My doctor said it was the calmest birthing room she had ever been in. Thank you for all of your amazing work!! I feel fully prepared for any future births I may have!"



Ruba, Switzerland



"This online course is just what I was looking for, having read the Mongan Method hypnobirthing book, I still felt I needed some more guidance"
Susan, Merseyside



"Thanks for the course! What I found useful was the fact it prepared me for the fact my birth did not go as planned. I kinda of just went with the flow, even when they said the baby was in distress when I was having contractions - which ultimately led me to C section. (the funny thing was I was 9 cm dilated by this point but the baby's health was the priority then)"
Rae, Cornwall


"I cannot imagine giving birth without hypnobirthing and recommend Alice and hypnobirthing-online to anyone and everyone. The MP3 downloads are so simple to put on your phone and not only do they have a huge benefit during labour, I also found them a real help in later pregnancy for relaxation. Alice's voice is incredibly soothing and the whole series makes you feel positive and excited about birth and meeting your baby, whatever form that takes. I've used them with both my children and know without any doubt that they were the reason I could surf through contractions and relax into birth. They also help regardless of where you labour and for me they were even more important to help create a 'birth bubble' in a hospital setting."
Abi, Devon
"Hypnobirthing really helped me to relax during pregnancy. Although I didn't have the birth I envisaged, the techniques were invaluable for preparing my body and mind for the demands of pregnancy; to keep me calm during the lead up to my c-section and for those first challenging weeks of looking after a new baby. I still use the techniques today!"
A.W, Washington DC



"Although we initially thought about doing an in-person class, we were far too late to sign up for any, and they were all VERY expensive. We didn't find the course until 36 weeks, but were so glad we did. The MP3s were extremely helpful, both before the birth to relax, and during labor to get my mind off the pain. Labor up until the actual delivery (baby came out sunny side up :( ) went amazing, and I'm super grateful we came across Alice's class just in time!"
K, Germany



"I found the course very helpful to relax and prepare me for birth during pregnancy. Alice's voice and accent are lovely and the course materials are inspiring and thorough."
Kerry, Bath



"I found your website about midway through my pregnancy (after trying a few different hypnobirthing practitioners, yours was the only voice I liked listening to!
Couldnt imagine going through birth without the techniques of hypnobirthing, my husband was incredible during my labour too and an essential part of my practice before labour, and supporting me during the labour and birth"
Laura, New Zealand



"Hi there. I purchased your online course last night and I'm SO impressed so far! This is my first pregnancy and I have been in a lot of pain the last two weeks. Last night after I listened to the mp3 tracks, I felt better, and it was the first night I slept through in almost a month! Also, I'm actually feeling positive and even excited about the birth now! So glad I found your course, many thanks!"
Charlotte, UK



"I've been searching for an online hypnobirthing course for a few weeks and I've struggled to find one - I've either found the guides really difficult to engage with or the content too 'out there'!
So far I've found your content really informative and whilst doing your free MP3 in the bath earlier I found myself in tears!! Probably just pregnancy hormones but ama

zing all the same.

Looking forward to practicing over the coming months and I'm actually really excited about my first birthing experience already!"
Rebecca, South Carolina

"The hypnobirthing methods made for a beautiful calm unmedicated birth that I would say was not painful at all! I loved giving birth!
"When I received very little support for desiring a natural unmedicated birth, your course gave me the courage and assurance I needed to achieve the birth I so desired!
I thought I would put a face to my name and thank you again. You were such a blessing to me and to my son, who was born July 3 weighing 8lbs 7oz. Keep doing what you do because you are making a wonderful impact!"

Ann Elizabeth, California



"I used this instead of a physical class. It worked amazing! My baby is almost 5 months old now and I still use the hynobirthing techniques to sleep sometimes. The techniques here helped me through a natural labor and delivery."
Melissa, Qatar



"

My only regret is that I did not try hypnobirthing sooner!! This was my 6th birth and I was living in the middle east and I was very nervous about the birth. I needed something to empower me and calm my anxieties and this was the perfect thing. It was difficult to find hypnobirthing classes or materials over there, and I loved how I was able to download the audio straight to my phone so I could have it whenever and wherever I needed it. During the birth, I felt strong and calm and I was able to channel the pain into love for my baby daughter. Her birth went better than any of my other childrens' births. The nurses ended up delivering the baby because I was so quiet and calm they didn't realize how soon the baby was coming! It was a great experience thanks to Hypnobirthing Online with Alice! Thank you!!

"
Jennifer, USA



"H

er voice is very soothing, I've listened to others and no one else compares

"
Kenady, North Carolina



"
When I realized I was in labor I started listening to the birth affirmations and had my headphones in continuously for nearly the entire labor. It was amazing. I was able to just breath, relax, and turn inwards during every contraction. Everything went so smoothly I was somewhat amazed! All the contractions were completely manageable and as long as I was able to 'turn inwards' I was totally fine!

It was really a great birth experience overall. Afterwards, our doula even said she basically just sat back and watched the entire thing. I was still exhausted by the end of it all, but that may also be due to the fact that I was standing up and walking around for about 10 hours! Overall, it was exactly the birth experience I was hoping for and I will definitely recommend it!"
Jackie, USA

"Hypnobirthing was very soothing during pregnancy. I loved it! Thank you"
Charlotte, London

"I purchased the online course after my friend recommending it saying it was great and cheap.

I loved it cant praise it highly enough. I had a wonderful birth all natural, no medication or intervention and quick. I wouldn't say it was painless but it was totally manageable and an amazing euphoric experience in all. Once we got into the hospital I listened to Alice's tape on my ipod and it really helped me to keep calm and block out the outside world and distractions and just relax and let my body do what it needed to do. The midwife said it was the best birth she had ever seen and none of them could believe how quick it was or how calm and quiet I was.

Before becoming pregnant I was terrified of the thought of giving birth and was going to opt for an elective caesarean. I am so glad I didn't as I would have missed out on an amazing experience of natural birth.

Alice's online course was amazing. It was very clear and simple. With bits to read about great births, explaining the birth process and little videos. The mp3s were all set out well and she tells you what ones to listen to when. I really put in the work and listened to them lots and read about natural births to understand it all."
Daisy, USA



"I

have already recommended it to a friend! It is very reasonably priced and extremely helpful"
Tracey-Anne, England

"I just wanted to thank you (a little later than I'd have liked). In July I gave birth to my first son Oscar. My friend bought me your subscription and, being a life coach and into meditation and hypnotherapy I listened to the tracks from about 10 weeks into my pregnancy. I ended up with gestational diabetes and was advised to be induced so things ended up with me on the hormone drip (apparently this is about 10 times more painful that without the drip).
[Note from Alice - most mums elect for an epidural for the syntocinon / pitocin drip used in a medical induction]
Well I managed about 6 hours of absolute agony with just a tens machine, gas and air (I'd already decided I wanted gas & air and to be honest it was AMAZING), and your lovely voice in my ears getting me through. It was all quite uncomplicated in the end. You were a huge part of my easy labour and my success in breast feeding. I now have one very happy baby.

Thanks again. All our love, Tracey-Anne, Dan (thats the hubby) and Oscar"
Louise, England



"Amazing, so relaxing used it on my first pregnancy and now using on my second pregnancy makes me feel really calm and positive x"
Nina, Berlin



"I tried your program before the birth of my son. I listened to the affirmations throughout the birth and had no pain whatsoever... Only panicked once whenever my headphones stopped working properly! I delivered my son in 4 hours, the hospital staff here in Berlin were amazed about my calmness and I said no to all medications - not because I wanted to be brave but because it really did not hurt at all. I am recommending you to all pregnant ladies I know! Thank you so so much :) "
Sandra, Cornwall

"Niall took our iPod dock and we played your affirmations on loop throughout my two hours of pushing.

In the craziness of it all your hypnobirthing tracks helped! I remember one of the doctors coming in and paying a compliment to your affirmations tracks :)

Read more hypnobirthing birth stories and reviews

Jump up to buy your Hypnobirthing Online & MP3s package