Tips for birth partners
Posted on
An effective birth partner is 100% confident about birth and hypnobirthing, super organised and ready & willing to support a mother in any way she wants... After a disappointing experience, Isla in Cornwall wants birth partners to create and follow a 'list of jobs'. I've written a sample list below which includes Isla's suggestions.
"After a rather traumatic birth experience with their first child, this couple's birth was filled with moments of love and peace. I loved how they were working together, holding hands while she was circling on a birth ball"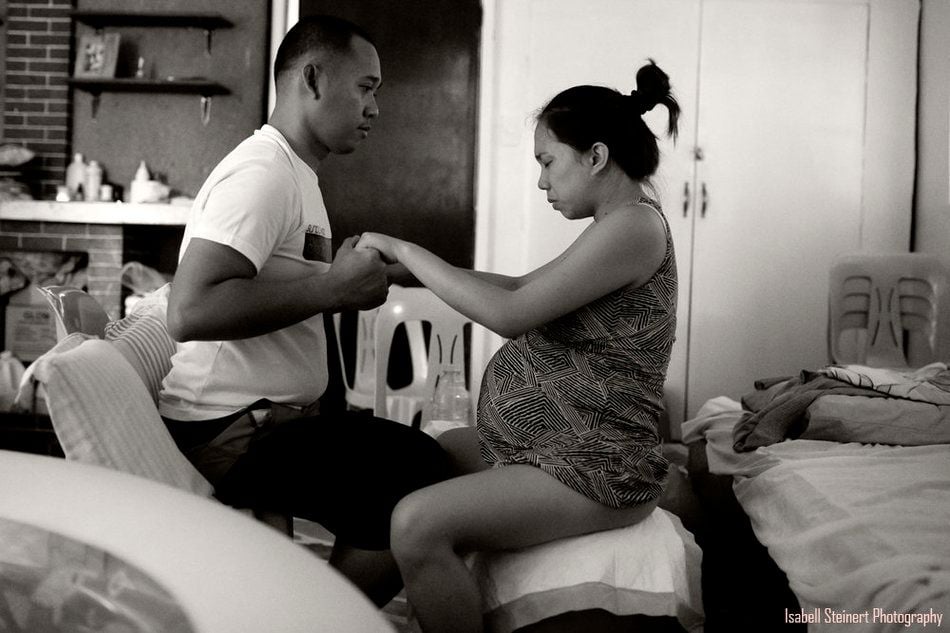 Isabell Steinert Photography
from
'35 raw birth photos of Dads' Huffington

During pregnancy...


Be honest about how much you'd like to participate, and consider hiring a doula to support you both


Write a 'tick box' chart for the day. This is agreed together beforehand so you don't forget anything


Check the bags regularly: make sure that baby, mum and partner(s) have everything they need (including phone chargers). Make sure that you can find items quickly when they're needed


During birth...


Set out and manage the '

mammal-friendly' scene wherever mum happens to be. Use the hypnobirthing MP3s / music, lights / candles, scents and (if applicable) fill the birth pool and keep it up to temperature


Be present - don't just read the newspaper or watch the TV!


Make your partner comfortable. In between contractions proactively offer plenty of treats, sweets and various different drinks so she doesn't have to ask you



Offer the physical support and encouraging words you've been

rehearsing in the last few weeks


Take lots of photos (if agreed beforehand)



Look after the midwife and offer her food / drinks