Induction and hypnobirthing... Hayley's birth story
Posted on
Another fantastic birth story and beautiful photo... I so love getting these!
"While I'm riding the highs of becoming a mother for the first time, I wanted to take a moment to share my birthing story.
I was introduced to your hypnobirthing course at 35 weeks pregnant. Just in time to embrace all the different resources at the right pace.
The tips were practical and helpful in an unknown world of birth preparation. The videos and learning materials were empowering as well as educational. But most of all, the mp3 recordings lined the way to my labour each night with a candle lit bath. They set the tone and the tempo deep within my subconscious.
So by 40 weeks I could comfortably agree to being induced (due to size complications). Everyone around me was excited but anxious too. I reassured them to have faith, that I was at peace with whatever the outcome (long labour, c-section, etc).
My birthing partner was a huge support and did what she could to support my hypnobirthing preparation. Together we made a great team, I stayed focused and she kept a watch over the cave making sure everything was on track and in the right direction.
Thanks to the breathing techniques and positive affirmations mps I managed to sail through the first 5cm of labour. I asked for an epidural feeling empowered with the facts and information at hand.
There were some complications during the next few hours, but again I was able to encourage the team around me to stay calm and remember we all have faith in each other.
The medical team had told me they expected this induction to last up to 3-5 days, but instead it lasted just 12 hours 37 mins! With only 27 minutes needed to push my baby into the world.
The epidural had worn off and the medical staff watched on in awe as I breathed my way through the birth and delivery, listening and following the main midwife's instructions and zoning out all other voices and noises. This resulted in limited 'damage' below and a huge huge high having 'felt' every moment of my son making his entrance into life!
Like the medical team said, Hypnobirthing should be a core option on antenatal courses. They save a lot of time, resources and most of all anxiety!!
Thank you for all you do for us fellow mums! Wishing you and every other mum in the future all the best
Hayley & Baby Michael, born 8lb 15oz, 16.3.2019"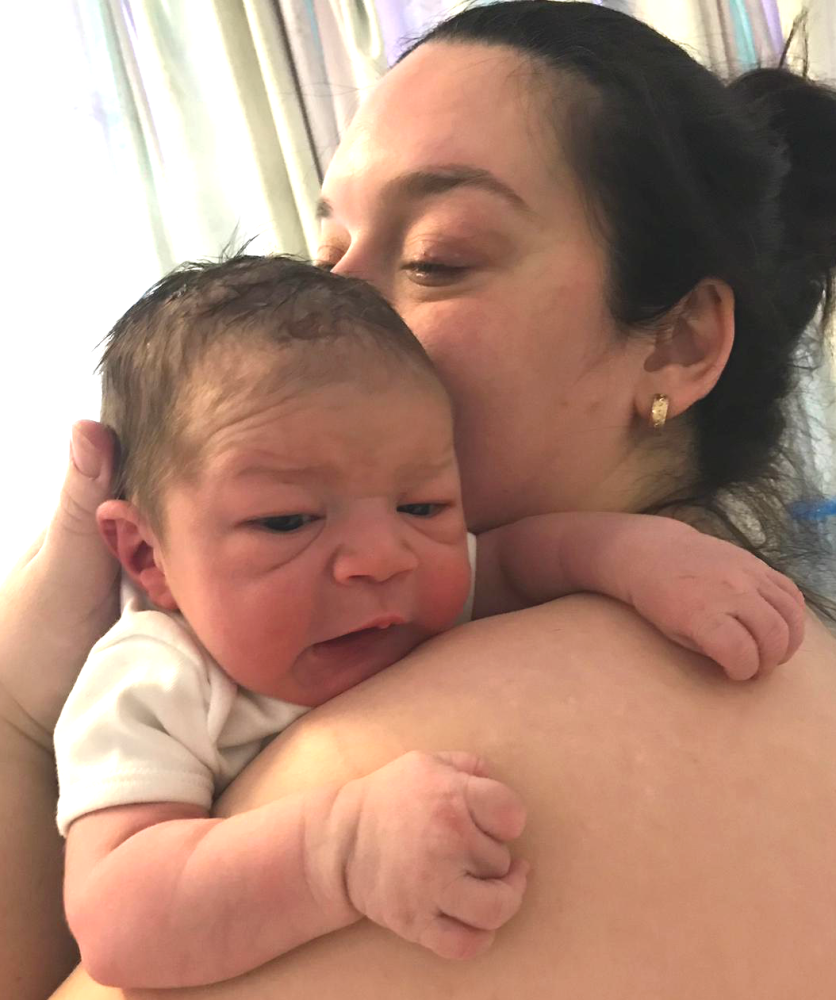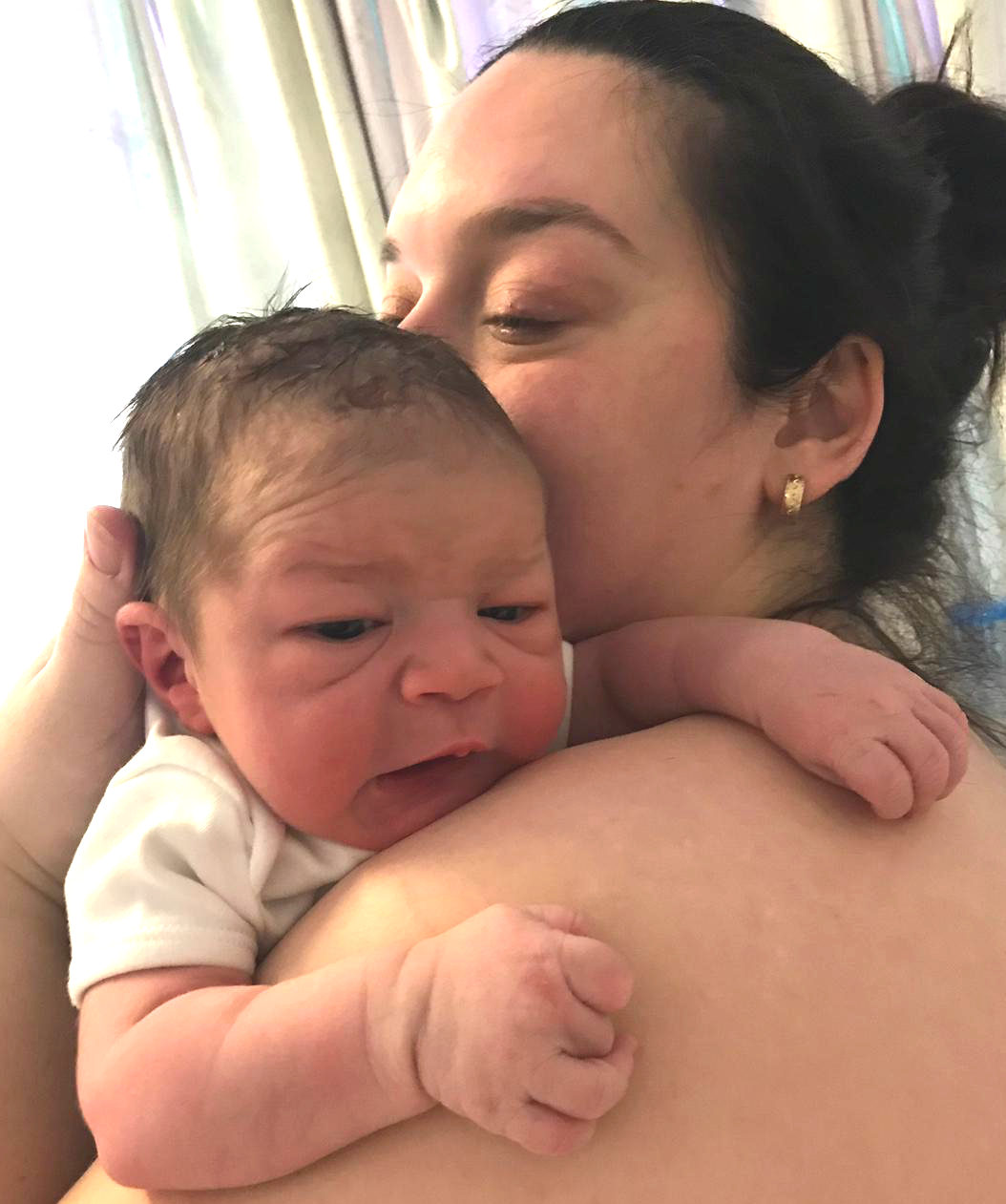 (Written permission kindly granted to share words and photo)