Tips for UK student midwife applicants...
Posted on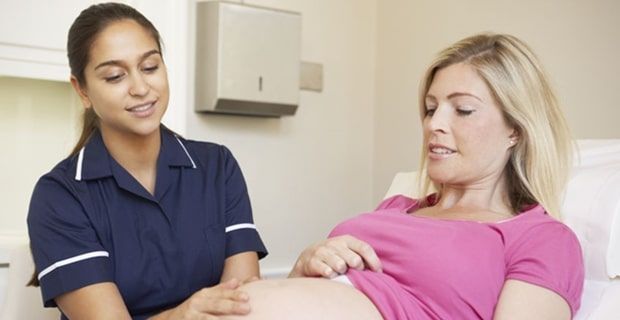 There's a whole tonne of information out there to help you secure your place, but less on the discerning questions you should be asking them...

I've been through three applicant cycles, and attended undergraduate midwifery courses at both King's College London (1st-3rd year) and Plymouth University. I decided that NHS midwifery wasn't for me, but feel I have useful insights to share...

Consider finding out the following info before you make your final decison:-
Ask how many academic weeks the faculty registrar reports to Student Finance. Some universities report less than the 45 weeks required for the full long course loan element, so some students have up to £1,000 less in their pocket each year than others


Ask about track records in the timely provision of placement rotas. The goal is 3-4 weeks advance notice but some wards struggle, particularly if staff don't receive 'protected time' to organise the student 'off-duty'


Find out how much 'shop floor' involvement link lecturers have. A teacher's willingness to get stuck in and cement positive relationships with the workforce makes life much easier


Midwifery students you talk to on open days are paid ambassadors, so try to glean feedback from a variety of sources


Check out the lecturers' specialist interests and published works... Which inspire you most?


Does the course offer particularly valuable modules such as examination of the newborn and mentorship?


If you'd have a long commute to uni, check whether remote learning might be possible sometimes


Enquire about classroom facilities: are lecture rooms pleasant, big, modern and airy with plenty of space for group work? Are clinical skills workshops well stocked with up-to-date teaching equipment?


Consider class size, e.g. would you prefer a cohort of 60 or 30?


Do students feel listened to, understood and valued? Ask whether feedback is regularly sought (via student reps) and what changes have occurred as a result


Up to a quarter of midwifery students leave their course. Ask what the current attrition rate is, and why.


The best bits of midwifery...

It's a privilege to make a positive difference to women and families at such an important time ~ you always remember your midwife! For me, the best bits included offering inclusive woman-centred support throughout the perinatal period:- building positive rapport, increasing a mother's confidence, empowerment and self-belief, and of course catching babies. The emotional and physical changes that happen during pregnancy, birth and postnatally are fascinating. There are lots of interesting skills to acquire and many different areas to specialise in later, including low-risk, high-risk, homebirths, infant-feeding, bereavement, sonography, screening, midwifery education, management, policy planning and implementation, research, antenatal teaching and independent midwifery.

The worst bits...

Working 13 hour shifts (including nights and weekends) in an underfunded NHS, loads of paperwork, stress, burnout, poor mentorship or a bullying culture in some areas, being involved in tragic cases (do explore the WHELM study)
Personal attributes required...

Midwifery is a wonderful and challenging vocation requiring kindness, compassion, self-awareness, skill, intellect, instinct, mental strength, physical stamina and heaps of self-care. My best tip is to 'find your tribe' and lean on them!
Further help...

For advice on writing your personal statement and having a successful interview I highly recommend Ellie Durant's book
Wishing you the best on your journey x