Congratulations Tamsin and Kieren!
Posted on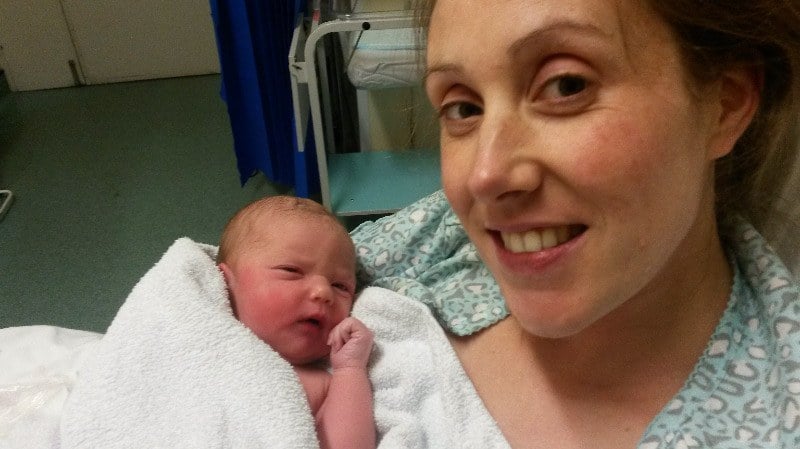 "I just wanted to drop you line to let you know that our gorgeous daughter Amara Elizabeth was born on the 24th Nov (only 2 days overdue) and weighed in at 7lb 3oz. I went to Treliske at 1pm for a labour assessment as I was having contractions, but not sure if they were real or practice. I had been suffering with a harsh cough and my coughing bouts also bought on contractions (or so it seemed to me) so we wanted to be clear if this was it. They confirmed that I was indeed in labour and 3cm dilated, but as I had practiced hypnobirthing, they said best for me to go home and put into practice what I had learnt and to come back in the evening when contractions would be closer together 1 min on, 1 min off!

However, we were not at home for long and by 4pm, we were back at Treliske as contractions much more frequent and powerful. They examined me and I was 8cm dilated and transferred straight to a delivery room. Amara was born just before 7pm with the assistance of gas and air only and in her waters - amazing!!

The midwife commented on how relaxed and calm I was throughout and that no doubt contributed to the quick and straightforward delivery. This of course is all down to the hypnobirthing techniques. We had the music playing, lights dimmed and throughout the whole thing I kept thinking of relaxing, releasing, breathing through each sensation and ultimately listening to my body. As you mentioned during the course, I did avoid watching any films/TV programmes of people giving birth as I didn't want any preconceptions about how I should act/how it should be and I think this really worked. I found my primal instincts just took over and I went with what they were telling me!

Thanks so much for introducing us to hypnobirthing, I do strongly feel this contributed greatly to our straightforward, quick and easy birth, so I cannot thank you enough for that!"