Some MP3 reviews!
Posted on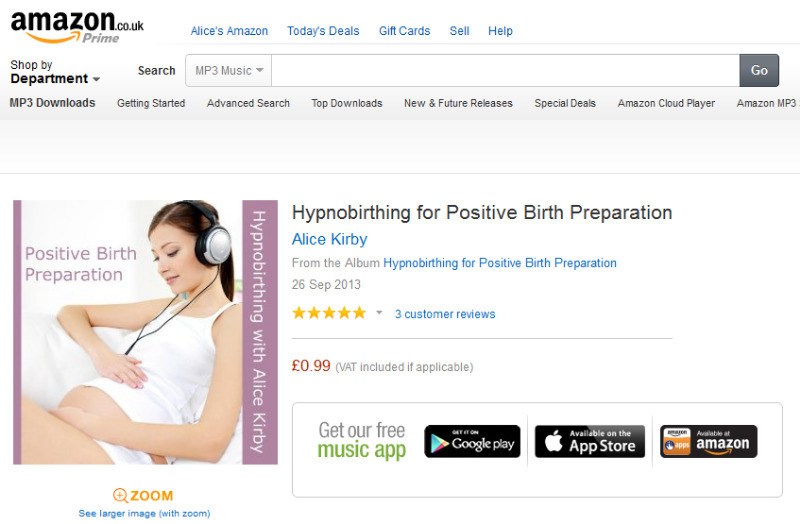 I've just checked out if I have any reviews for my 'Positive Birth Preparation' MP3 on Amazon. Since they started selling it in September last year I've had 63 sales and three reviews... All five star!


"This is a Great track to take you through labour from start to finish . I would recommend it to any woman preparing for labour."

"Great track and for a small price under a pound! Can't really go wrong with the relaxation techniques. Yet to use it through actual birthing, only on prep so far."

"My friend recommended this to me as she said it always helped her to sleep and she was always asleep before it had finished. She was right. I have real trouble sleeping and obviously with pregnancy this is exacerbated. I find this really helps. Made me a little emotional at first if I'm honest but really does do the trick and I'm very glad I got it and for the price, well it's amazing."