Hypnobirthing classes in Cornwall...

"Our very heartfelt thanks to you for an excellent course. We really enjoyed it and got a lot out of it. We feel closer on our journey to having our baby. Your delivery was professional, yet personal and from the heart"
Katy & Adam, Manaccan

Cornwall hypnobirthing classes are available at your home or holiday accommmodation, and offer a personal touch to your hypnobirthing journey. Individualised birth consultation gives you the chance to explore everything together in more depth, discussing your choices and trying out the techniques with expert guidance.

Over the past 15 years I've helped hundreds of families to have a calmer, more comfortable birth. This is my own unique content; taking a popular pragmatic approach to birth preparation and hypnobirthing, whilst informing you of your rights, choices, and empowering you to do it your way, no matter which path your birth takes...

Hypnobirthing Essentials...
♡ Individual birth consultation
♡ Birth physiology in depth
♡ The mind-body connection
♡ How to increase comfort
♡ Hypnosis for relaxation & focus
♡ Useful tools for birth partners
♡ Helpful breathing techniques
♡ Processing anxieties and doubts
♡ Using affirmations and visualisation
♡ Creating an optimal birth space
♡ Using essential oils for birth
"I recommend you to absolutely everyone!" Jayne, (midwife)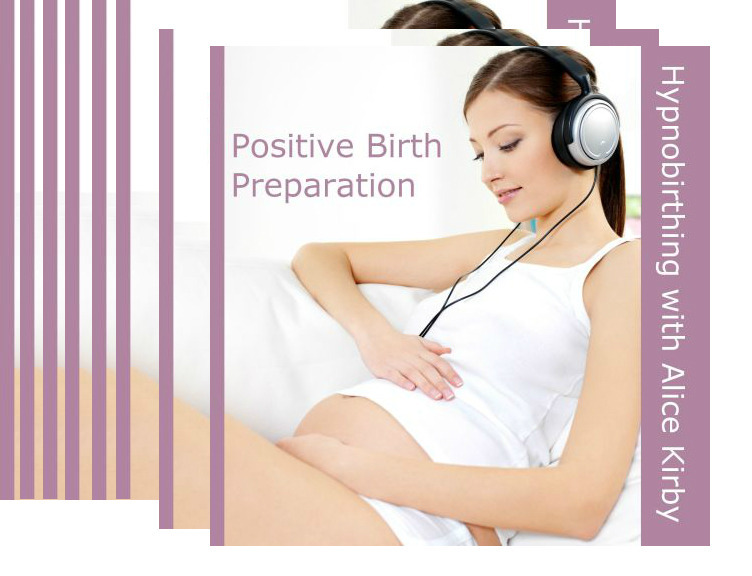 ✓ Hypnobirthing program - 10 audios
✓ Hypnotherapy sessions
✓ Relaxing birth music downloads
✓ Essential oils to keep
✓ Free online resources
✓ Birth plan templates
✓ Daily e-affirmations
✓ Watch famous short film 'Birth Day'
✓ Ongoing support via email

"Alice is fantastic at what she does! We saw Alice in person twice, but also felt safe in knowing we could always ask her for advice at any time during the pregnancy. Our birth was amazing... If you want to be as prepared as you can for birth, and want it to be a natural and empowering experience I would highly recommend Alice!" Jemma, Truro

What and where
A course of two private, personalised workshops (approx 2-3 hours each) are taught in the comfort of your own home or holiday accommodation in Cornwall, for £190. Further travel is possible at cost.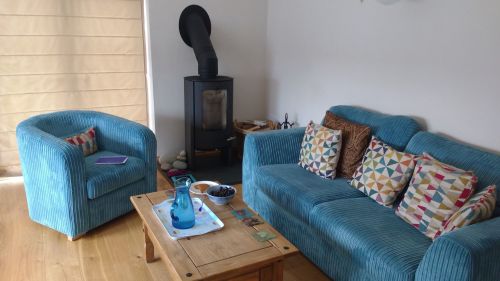 Why this course is shorter than others...
I adopt a no-nonsense, best-value approach. I've been teaching hypnobirthing classes for 15 years, initially under two different commercial brands, and then independently as an accredited clinical hypnotherapist. Over time I've noticed that ~ regardless of which company you choose, how much money you spend or how long the course is ~ the key to success is your own commitment to regular practice in your own time. Hypnobirthing theory is easy and can be explored in just a few hours - the rest is down to you! (More info about my approach on my blog post)

About Alice Rosemary...

I'm a childbirth educator, hypnotherapist and birth doula with a clinical background in midwifery. I've been involved in the childbirth field for 20 years, have caught 22 babies, and had a home waterbirth myself with my daughter in 2009. As a registrant of the Professional Standards Authority accredited Complementary and Natural Healthcare Council (CNHC), I'm a trusted provider as recommended by the NHS (more about me)
"I cannot recommend this highly enough. Alice's hypnobirthing workshops helped me have a really wonderful birth (despite being unexpectedly induced!) and I'm certain that not only I benefited but also my partner and our little boy" Rae, Helston

Reviews... click here for more of our Cornwall hypnobirthing stories and reviews

Fee & booking info...
Your full hypnobirthing course of two visits including travel expenses is £190 ~ plus a cup of tea and a biscuit or two ;) ... Or choose my £25 hypnobirthing online course

Most people book their hypnobirthing classes for around 25-32 weeks, but earlier is good if you're feeling particularly anxious, and later bookers also benefit too.