Alice Rosemary BSc (Hons), HPD, CNHC (Reg)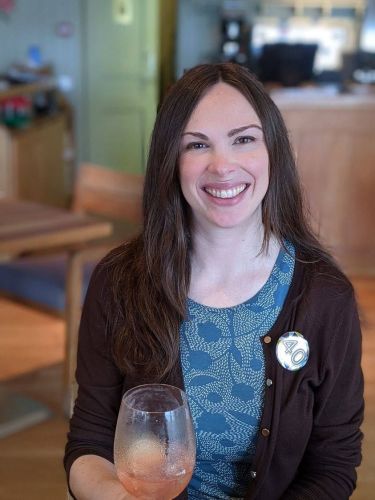 "Alice is fantastic at what she does! We

felt safe in knowing we could always ask her for advice at any time during the pregnancy."
Jemma, Truro
I'm Alice Rosemary; an accredited clinical hypnotherapist and one of the UK's most experienced independent hypnobirthing teachers. My background in midwifery underpins my teaching. I've taught thousands of families and birth professionals all over the world. As a registrant of the Professional Standards Authority accredited Complementary and Natural Healthcare Council (CNHC), I'm a trusted provider as recommended by the NHS

I live with my husband Andrew and 12 year old daughter Maya in Praze-an-Beeble, west Cornwall.

"I recommend you to absolutely everyone"

Jayne Cosgrove, midwife





Ethos...
The values of my homegrown little business are quality, authenticity & affordability. My practice is down-to-earth, holistic, person-centred and evidence-based. I aim to inform and support you to become more confident and empowered, however you give birth.

"We felt that your delivery was professional, yet personal and from the heart"

Katy & Adam, Manaccan






Background...



I've trained with leading international experts including Janet Balaskas, Michel Odent, Adam Eason, Kicki Hansard and Maggie Howell. I gained my psychology and counselling degree in London, before completing over two years of midwifery training at St Thomas' Hospital (catching 22 babies!) Following further courses in childbirth education and hypnobirthing, I began teaching hypnobirthing in 2006, followed up by my clinical hypnotherapy diploma.




An approved provider...
T
he Department of Health recommends that complementary practitioners are chosen from a Professional Standards Authority accredited register. The authority reports to Parliament and also oversees the General Medical Council, and Nursing & Midwifery Council.


As a CNHC registrant my Hypnotherapy Practitioner Diploma (HPD) is externally validated by Ofqual awarding body NCFE and mapped to the Skills for Health National Occupational Standards for Hypnotherapy. CNHC registrants abide by our strict code of ethics, undertake regular reflective CPD to update our skills and have professional and public liability insurance.



Qualifications, credits...
Midwifery Practice (180 L4/5 credits) - Kings College London & Guys & St Thomas' NHS Trust: 2003 - 2005


Hypnotherapy Practitioner Diploma (45 L4 credits) - National Council for Hypnotherapy: 2012/13


Psychology & Counselling BSc (Hons) 2:1 - Roehampton University: 2000 - 2003


Childbirth Education Diploma - Childbirth International: 2006


HypnoBirthing® (Mongan Method) Practitioner (RCM accredited): 2007


Natal Hypnotherapy™ Practitioner: 2006


Birth Doula - Nurturing Birth: 2007, Doula UK 'recognised' in 2011


Active Birth - Janet Balaskas Active Birth Centre: 2006


Aromatherapy (AAPA) - Carole Preen 2007/8

Some hypnobirthing reviews...
Jo, Newquay - "My waters broke on Sunday afternoon (on the beach!) but I had no contractions. I called the emergency number who advised to come in and check all is ok with baby.
I went to Treliske that evening and all was well. The monitor showed some contractions but as I was so calm and happy the midwife said she wouldn't need to examine me. I was booked in for an induction the next day just in case labour didn't happen naturally and sent home. That night I slept perfectly.
The next day I was feeling some contractions but they were irregular. I used my hypnobirthing to breathe through them and managed with no trouble. I spent that day remaining active to try and get things moving, with no luck! At 3.30pm I went to Treliske for my induction feeling really disappointed that my natural Penrice birth was not to be.
The midwives talked me through the process and I asked that I was examined before induction just to be certain everything was OK as I was starting to feel a bit of pressure. On examination I was actually 9cm dilated and was rushed upstairs to a room of midwives shocked that I was so far gone!!
One came in and asked if I had done hypnobirthing as she said she always noticed a clear difference in hypnobirthing mums.
Contractions came thick and fast after that, but I continued to use my breathing and relaxation to stay calm and manage each one. Wilf was born 2 hours later with absolutely no pain relief.
My recovery has been brilliant and I was up and about, walking into town with him the next day!
I cannot say how grateful I am for your help. I went from being completely terrified of a 'one born every minute' birth to being completely relaxed and open about the birthing process. It was such an amazing experience and I'm certain it wouldn't be that way without hypnobirthing. Everyone I spoke to was sceptical about how I would cope and it felt great to show them how trusting in my body was the right thing to do"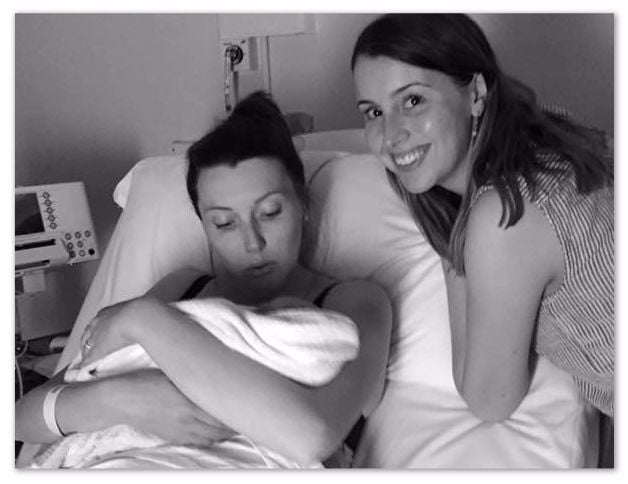 Stacy, Penzance - "I'm just writing to thank you for all your help during our hypnotherapy sessions and to tell you how fantastic it was! Baby Ohran is now 6 weeks old and the birth went so well. After being strongly advised to have that cesaerean, I delivered him naturally in three hours. He weighed 9lb 6oz which is a lot smaller than we expected although he was very long!

The hypnobirthing was absolutely incredible. As soon as we arrived at the hospital, we set the room out the way we had planned - battery operated candles, deep purple throws, birthing ball, our chosen smells (spiced vanilla), the Calmtime CD and the blinds closed. We made sure the midwife was aware that we were hypnobirthing and she was very supportive. I hardly made a sound throughout the labour, which I spent on all fours on the floor with my birth partner, and my throws and blankets from home, and when Ohran arrived, he was very calm and content. Even when I was about to start pushing I remember thinking how easy the labour was! We had a completely natural third stage too as we discussed and it was perfect.

Ohran is still a very contented and happy baby and I really believe the birth we had is a contributing factor. The midwife attending said it was one of the best births she has ever witnessed. It really was one of the most beautiful and amazing things I have ever experienced, a complete contrast to my last two births!

Thank you again for all your help and support, without it our birth would have been a completely different story!!!"

[Addendum]

"I had another baby 12 months and 1 day after Ohran was born... A little girl named Winnie-Rae who was born in an hour on Christmas day.... We chose a home birth after the success of Ohran's birth and we once again hypnobirthed. It was absolutely beautiful! So thank you again for totally transforming my birthing experience twice!"


Emma, Falmouth - "I wanted to share the news with you that my little baby girl, Ailla, arrived at 8.55am on 9th August after quite a quick (7hrs) labour. I stayed at home as I wanted and used my birthing pool which was great and I needed no pain relief. I actually ended up giving birth standing up!

Thanks for your hypnobirthing teaching, I certainly used the relaxation and the breathing techniques during labour. Jolyon used some of the phrases to keep me focused and relaxed during contractions and I responded well. One of the things that I really found valuable was your hypnobirthing recordings that I listened to on the run up to Ailla's birth, keeping me positive and trusting in my body which really did work for me on the day!"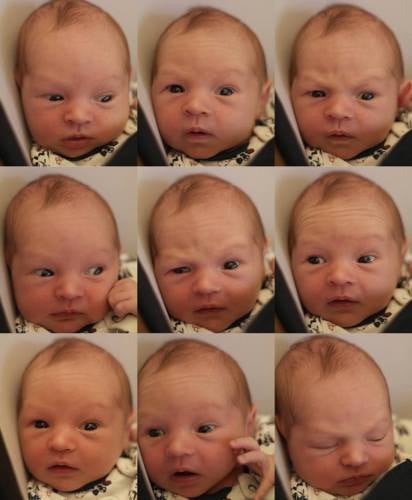 Emma's second birth with baby Alcea...

"At 4am I started to get some strong period-like sensations, I stayed relaxed and tried to mentally tell my baby "you are welcome to arrive this morning", as I'd already had some cramping sensations on previous days that hadn't led to labour.

Within the hour the cramps had moved onto full contractions which I breathed through easily, moving onto my hands and knees, and using visualisations that I had practised with your MP3s. I stayed calm enough that I dozed off between a few of the contractions!

Things progressed well, the midwives were called and once they arrived I was assessed and I was dilating well. I moved downstairs to the pool and once I got in things progressed quickly with a strong urge to push. My husband used key trigger phrases that I had selected from the MP3s that I had found useful, such as 'breathe down to the baby' and calmly laid his hands on my shoulders. I encouraged him to read about the transition phase which he therefore recognised and was able to support me through. I definitely found this the most challenging part of labour.

Within about half an hour of getting in the water, at at 9:11am, I delivered my little girl and brought her up to my chest in the pool. I didn't require any pain relief and labour progressed smoothly and calmly.

I am delighted by how both of my births have gone and I give great credit to the hypnobirthing techniques that I learnt with you, so thank you! I tell anyone who will listen about your hypnobirthing classes :) "