Some birth doula testimonials and feedback...
Sarah and Miles, Penryn...



"Thank you so much for being our doula. You arrived at just the right time to help me through the most difficult bit and I am really grateful for that. I love the videos and photos you took. They're really precious, I'm so grateful to have them. Especially the video at the end- you can see the endorphins rushing through me when I'm holding Agnes with my airy-fairy talk about how nice her hair is!"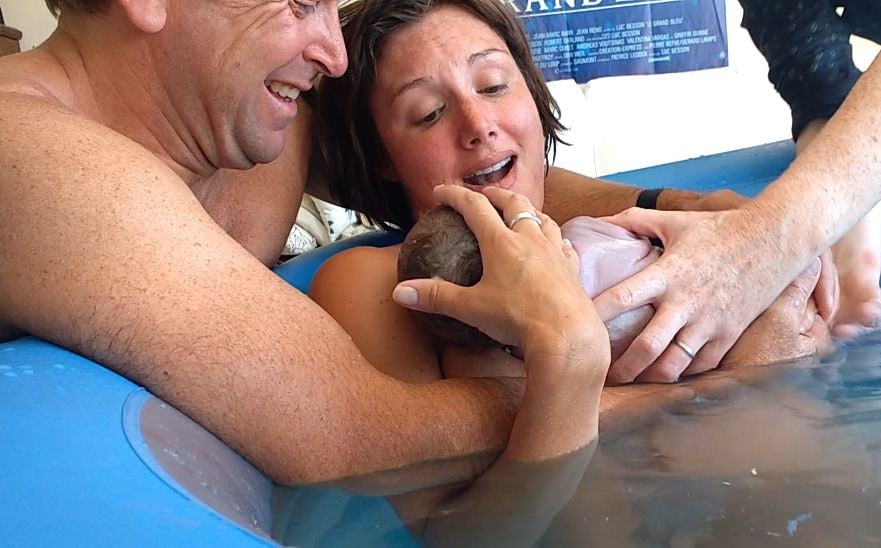 Siobhan and Mark Florence, Redruth...

"Alice was an amazing support to us throughout both of my pregnancies and births. The first was in 2011 and the second in 2014.

I have little faith in clinical/conventional approaches to healthcare in general and childbirth in particular so when we found out we were expecting I was quick to research into getting a doula. In both pregnancies Alice was supportive beyond what I would have expected. She was at all times neutral but sage in her advice and researched areas of interest to pass onto us.

My second pregnancy had a few more problems than my first as I developed anti-bodies and was recommended to have a hospital birth. This was something I felt very strongly about not having and it was Alice who gave us reassurance and a range of information to consider before making our decision. I also went overdue for this pregnancy and again, Alice provided reassuring yet unbiased information about clinical induction.

Both myself and my husband felt very comfortable with Alice as our doula and were able to approach her with any queries or concerns we had. I was thrilled to be able to have Alice as our doula for our second child.

The birth of our first daughter was rather long but managed at home as we wanted. Alice acted as an invaluable bridge between the midwives and us, calmly informing them of our desires regarding birth and encouraging us when the birth appeared to be taking too long. Despite suggestions from the midwives about moving me to a hospital, Lilian was born at home after an 18 hour labour.

Our second daughter was in more of a hurry to get out, perhaps due to being 11 days overdue! Alice was the first to arrive at home and gave me the security I needed to relax into my hypnobirthing with my partner, safe in the knowledge that she would deal with any extraneous issues. Rose was born in the water after only a 2hr 45 minute labour and we chose to commemorate Alice's invaluable support by giving her Alice as a middle name.

I can't recommend Alice highly enough. She was exactly what we wanted and needed in birth support and made both my pregnancies and births smooth and assured. She gave me the confidence and empowerment I needed to have the births I wanted."

Daddy says... "Pregnancy and birth can be a difficult time for most men to deal with. To be able to play a key role by inter-acting with the hypno-birthing from early on and to then be able to provide an essential support during birth was something Alice enabled me to do. She provided useful information and reassurance in difficult situations and gave us both confidence to follow our own decisions. Alice's presence at our births enabled me to focus entirely on providing support to my wife without having to be concerned with minor matters. My first child was born in hospital and in comparison to that, I felt so much more informed and in control for the two births Alice supported us for. She gave my wife reassurance to follow her convictions about clinical interference and this in turn gave me the confidence to enjoy and play a key role in two happy, healthy homebirths."


Christienne Murray, Camborne



"I would recommend the experience of having a doula - especially one as knowledgeable and experienced as Alice - to any expecting family!

As a first-time mum, I had a lot of questions. I read books and websites, finding overwhelming amounts of (sometimes conflicting) information on some topics, and none on others. I found that although NHS midwives are brilliant, understandably they are not there to spend hours talking through every query!

When I met Alice, I knew she had the guidance I was looking for. Alice is knowledgeable, balanced, reassuring, inspiring and motivating. The fact that Alice has a midwifery background was really helpful, as I wanted to know all the medical details - from forceps to laughing gas. The knowledge I gained from Alice's birth prep classes gave me the confidence to approach the medical aspects of birth without fear. Then I could relax and take on the hypnotherapy. (And no, it's not like Derren Brown hypnosis - it's more of a yogi-like, meditative breathing exercise - mind over matter.) When the day came, everything went more or less to plan, and I felt calm and well-prepared. The hypnotherapy helped me keep my focus through the night and morning of labour.

In the end, I would recommend a doula (most especially Alice) to anyone, whether first time mum or not, seeking a natural birth, traditional hospital birth or dealing with medical complications. The knowledge and support a doula provides are valuable whatever the situation!"



Lian and Paul Thomas, St.Agnes / Harare
"We came home from Zimbabwe to have our first child as we wanted to be somewhere we felt safe and supported. Our hope, should all go well, was to have a water birth at home but whatever happened we decided we wanted to have the support of a doula to either facilitate the most natural birth possible or to help us navigate 'the system' should anything go awry.
From day one (week 35 for us!) Alice was reassuring and supportive, she provided the hypnobirthing course as part of her doula services and this really helped with our relaxation and mindset especially in the weeks to come!

As our due-date came and went and the days ticked by there was a creeping realisation that we may not be getting the homebirth we were hoping for. At term + 12 we were asked to consider an induction... Alice came straight to our house when we called and helped us discuss our options - we really felt that there was no judgement but having her there as a knowledgeable and impartial facilitator enabled us to be happy with our decision to go in for monitoring but not automatically agree to an induction at that point.
Unfortunately a scan at term +15 indicated that fluid levels were low and so with this added risk factor we agreed to an induction. Alice agreed to attend us in hospital as the syntocinon drip was set up and at this point it was wonderful to have a familiar face amidst a sea of strangers (I have to note that the care we received at Treliske from the antenatal and delivery teams was nothing but wonderful).
Sebastian was born, happy and healthy, but with a rather large accompaniment of meconium on the 30th May at term + 18!
In the hospital environment, in what became a highly medicalised birth, we felt that Alice's continued presence during labour was not necessary, although we were able to use the hypnobirthing techniques she had taught us to help remain calm and positive about what was happening.

But in the days that followed, including a somewhat stressful time on the postnatal ward (we felt rather 'bullied' and then neglected by the staff there, with the exception of a wonderful maternity support worker), we relied very heavily on her continued support. She was available to us on the phone at all times and visited us twice once we returned home. To 'de-brief' with her was invaluable and I think, alongside the wonderful support of our family, was responsible for such an easy time adjusting to life with a newborn - 3 weeks in and we seem to have escaped the 'baby blues' completely!
We already know that all being well we'd like another member of our family quite soon - we would definitely return to Cornwall to have another baby and would be calling on Alice yet again! It would be wonderful if no.2 comes of their own accord and we get the natural home birth we would like, but nothing in this world can really be planned and especially not labour - being well supported by Alice through the journey made coming to terms with a change of plan so much easier."


Lian's next birth...
"Having been supported by Alice through the birth of our first son we knew we would contact her again when we were expecting our next!
We are currently based in Zambia but I returned home (to my parents house) to Cornwall at 36 weeks and it was a delight to once again 'check in' with Alice.
I'd been practising hypnobirthing techniques throughout pregnancy this time round which had been a lovely way to carve out some 'me time' amidst busy days with a toddler and Alice had been in touch by email whenever I needed her to work through our birth preferences and especially to make a 'post dates' plan with us as I fully expected to once again go 'overdue'.
I was so lucky that my nhs midwife was also fabulous and with sensible caveats agreed to support us to 43 weeks at home.
Luckily we didn't need to put our plan into action as at 40+10 our son Joshua arrived. I was fully prepared for a long labour but luckily Alice felt this might not be the case and came to support me as soon as I let her know I was in early labour.
Her support was invaluable especially because my husband and toddler were away in Wales as my father-in-law is unfortunately very ill. Alice helped my parents get everything ready for the delivery and alongside my mother supported me wonderfully through a very short intense labour...she kept so calm even when she realised I needed to push and the midwife was not yet there!
Luckily the first midwife arrived 3 minutes before Joshua did but there was no sense of panic due to Alice's calming presence.
Alice provided fabulous support after the birth, popping in to check on us several times and allowing me to process the speedy labour through by providing a sensitive ear to 'debrief' with. We are so happy she was able to support us through this important time and would recommend her wholeheartedly.
Thank you Alice!"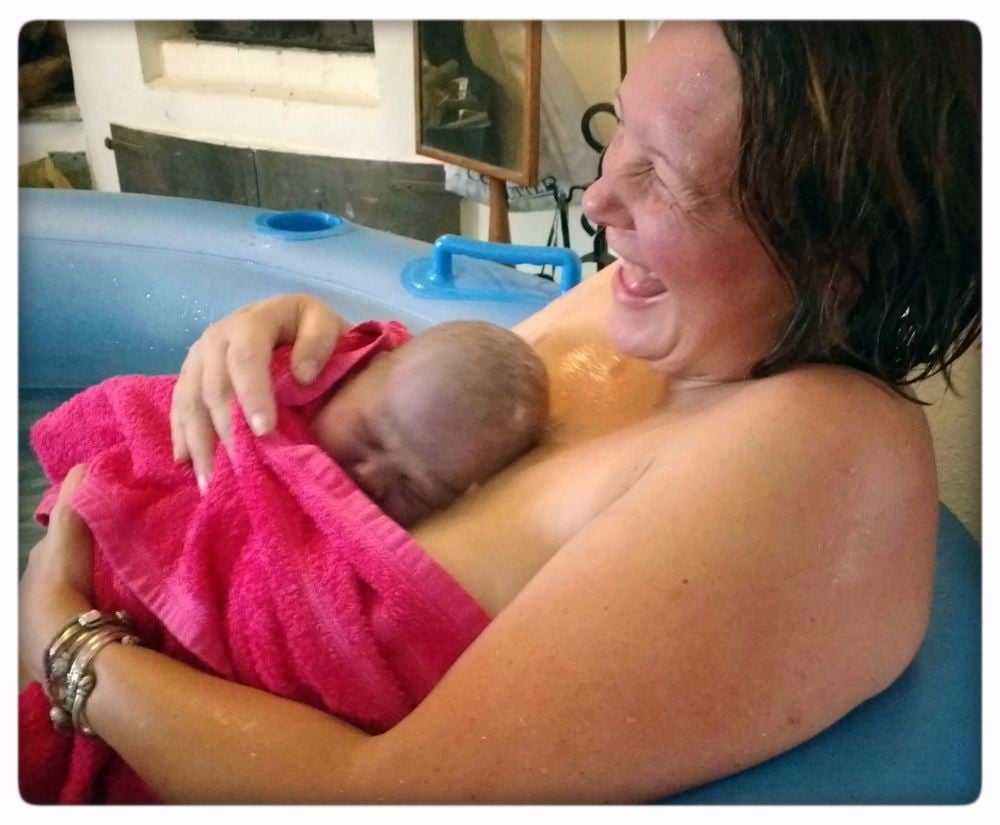 "

I found your support amazingly helpful

... Your support and advocacy with other health professionals at 40+13 weeks pregnant made an invaluable difference. It helped me maintain a sense of control and positivity at a potentially stressful time of my pregnancy, I will always be grateful for your teaching and empathic support! Good luck with it all, I will spread the word throughout my work with families I come into contact with. I am a firm believer in hypnobirthing and found your support invaluable!"
Abigail Hackland, Helston

"Having had a negative experience with my first labour, I especially wanted to have a straightforward natural birth and I am very grateful to Alice for helping me to achieve this. She made both my husband and I feel totally at ease and with her positive support I was able to prepare for the birth with confidence. The hypnobirthing and relaxation techniques that she introduced me to were invaluable and helped me to stay relaxed and calm throughout my short labour. Her calm and positive support both before the birth of my baby and the encouragement afterwards made the whole experience totally fulfilling."


Kari Herbert, Towednack
I decided to have a doula because I wanted to have the best preparation for this life-changing time! I also wanted to try hypno-birthing and techniques that would make the process as natural and lovely as possible.

Antenatally, Alice was wonderful with preparing and informing me about every stage of the birth. She gave me so much more confidence, and helped me to be more relaxed about the whole process. I learned so much from her that was invaluable, which I hadn't heard from our midwife or health team

Alice was fantastic during labour and the birth - very gentle and positive and a very calming influence. Alice ensured that I was comfortable and looked after - and it had been a very long labour. She went out of her way to stay to make sure we were all ok. It was wonderful to have Alice come and visit after the birth to check that my daughter was feeding well and that I was ok. Alice is a wonderful doula.


Rebecca B, Penzance

"If you're wondering whether a doula is worth it- do it! Without Alice my (usually calm and collected) husband would've been a rabbit in headlights!! Our antenatal prep was fabulous and her reassuring and gentle presence during our daughter's birth invaluable- from the moment she arrived smiling at our home to waving her off after we were tucked up in bed as a new family of three. All the way along she made sure we understood everything, prompted my husband to ask the right questions and encouraged us both. We felt totally in control. The midwives on the day were super but unfamiliar to us, and changed with shifts. To know she was 100% guaranteed to be there just for us (constantly) was amazing. For the cost of a holiday I'd definitely recommend Alice as a doula"

Vicky, Penwith

"You were brilliant"
Gabrielle Hume-Rothery, Hayle

"Having Alice as a doula really put me at ease, she helped to relax me by just being there"

Rebecca, Truro

"We booked alice to be our doula for the birth of our little boy. I was really interested in the free hypnobirthing classes she offered as part of her package, and we really enjoyed these, and the ongoing relaxation practise sessions together. Alice also visited quite a few more times to help prepare us for our homebirth. These visits were really thorough and we both felt so much more positive and actually looked forward to giving birth!

She was always available to respond to my many texts, and I can't describe how nice it was to know that she would be with us for the birth. My husband had been well prepped and knew exactly what to do when everything began. We contacted Alice when we felt things were ramping up, and her calm presence in the background was so reassuring, as well as the atmosphere she created in the room with the hypnobirthing music, affirmations, candles, oils etc. Dave also loved being nurtured too: it's hard work being a birth partner lol.

All went well and the midwives were totally on board, though alice prompted my husband to ask the right questions at key times, and reminded us of our choices when the midwives were getting a bit worried about timescales. She also took some very cherished photos and visited us twice in the first 2 weeks to do a full debrief with us and help with breastfeeding.

I can definitely recommend doulas and alice in particular. It's so worthwhile to feel nurtured by a familiar face and I'm sure the midwives appreciated her too as an extra pair of hands and calming support. Hypnobirthing is amazing as well. I can honestly say I wasn't even a little bit scared or panicked. I'm so grateful that our son had such a gentle birth and he's still a very peaceful happy boy. Thank you alice!"