What if someone has a caesarean birth?
25% of UK parents have caesareans. Around 10% are electives and around 15% are 'emergency'.
Elective caesarean birth

The reasons for choosing an elective caesarean are varied. For those experiencing a 'low risk' pregnancy and birth, intervention-free vaginal birth is normally the safest way for a baby to be born. For those who require help - for either physical or unresolved psychological reasons, scheduled caesarean birth from 39 weeks (as this gestation results in less admissions to special care) can also be a low risk option, according to Dr Anthony Falconer, Royal College of Obstetrics and Gynaecology President:

"Recent advances in medical science have made the procedure much safer and for most the complications of this operation are low" (press statement 2011).
'In labour' planned caesarean birth

Some go in for their caesarean birth after noticing some initial signs of birth beginning, as opposed to having a scheduled date in the diary. This may help to protect against complications relating to the baby not being ready.
Emergency caesarean birth

Around 15% of all UK births result in an unplanned emergency caesarean. Emergency caesarean rates can vary widely depending on provider, setting, birth culture and a woman's confidence levels. Those planning a homebirth are at reduced risk of requiring an emergency caesarean. A large observational study of 5418 homebirthers in America and Canada found that just 3.7% had an emergency caesarean (Johnson & Daviss, 2005). Ina May Gaskin's team of midwives in Tennessee have a historic caesarean birth rate of only 1.7%. Researchers in Sweden found that 18% of those who were frightened of natural birth had an emergency caesarean, but the rate reduced significantly to 11% if people weren't frightened (Sydsjo et al, 2011). Rates of around 7% are commonly reported for hypnobirthers, but this figure includes electives.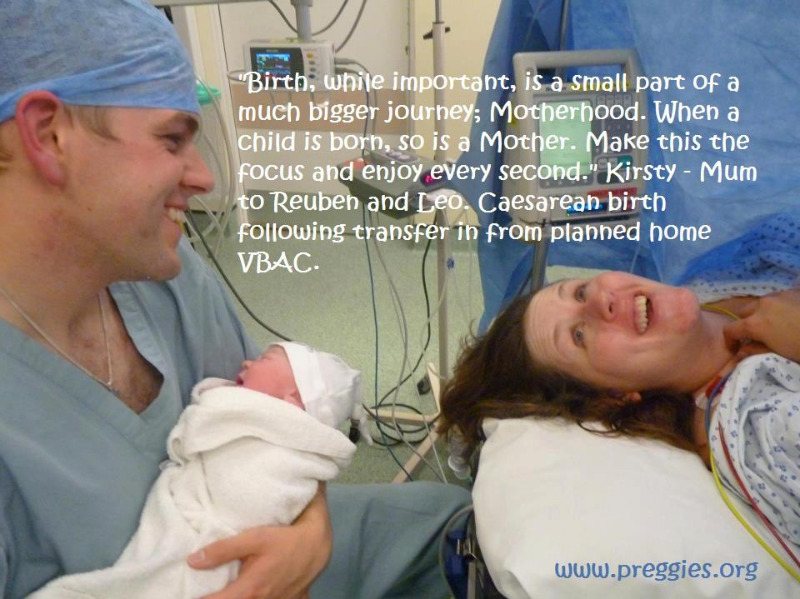 More info: Visit what happens during a caesarean

Read our caesarean hypnobirthing stories, listen to the positive caesarean MP3 and consider a caesarean birth plan